Top 6 Smartphones Under 10000 in India | 2023
As a Indian the one thing which we care a lot before buying a product is its price. Nowadays it has become a lot easier to buy a smartphone because there are tons of good branded companies which are trying to sell their product that too at lower prices. If you are searching for best phones under 10000 then you are at the right place. Smartphones are those things which are now become essential part of our life and sometimes because of short budget we can't afford to spend that much amount of money on these things also. So for a person who is looking to buy a decent smartphone in a budget of 10000 rupees would be good enough since there are tons of good mobile devices one can buy under this price.
So here in this article we have decided to prepare the list of top 6 smartphones under 10000. Buying a smartphone in India is still not an easy job because when you are getting so many options you will get confused which one shall you choose and that's why here we are going to help you out.
Top 6 Smartphones Under 10000 In India
So with your limited budget of upto Rs 10,000 you can buy any of the following android smartphones.
1. Xiaomi Redmi Y3 – Best Smartphone Under 10,000 Rs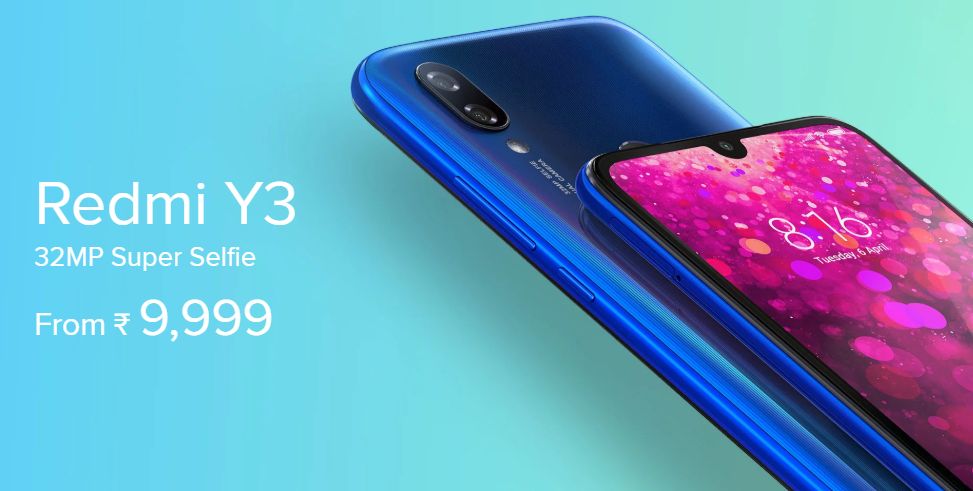 Xiaomi has become the largest smartphone selling company in India, and it has successfully beaten big players like Samsung, Apple, etc. Xiaomi Redmi Y3 should be your first choice when you want to buy good smartphones under 10000 in India.
Features
In Xiaomi redmi Y3 you will get Android's latest pie version.
It is powered by the Qualcomm Snapdragon 632 Octa-core Processor along with 3GB RAM, 32 Internal storage which can be expandable upto 512 GB.
It has 12+2 Dual Rear Cameras along with a smooth 32 MP front camera which will help you to capture some good selfies.
Xiaomi redmi Y3 has a 6.26 inches (15.9 cm) bezel-less display with water drop notch along with Gorilla Glass 5 protection.
It has a super fantastic 4000 mAh battery which helps you to use the phone for multi talking for long hours.
Some other special features you will get in this phone is Rear Fingerprint Sensor, Face Unlock.
Currently, Xiaomi Redmi Y3 is one of the best affordable smartphones in India.
---
2. Samsung Galaxy M20 – Good Battery Backup Mobile Under 10,000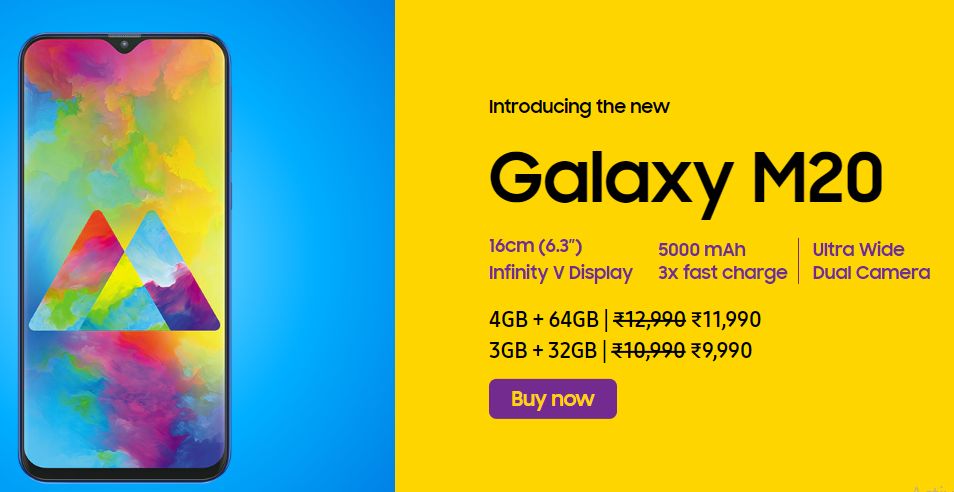 Samsung now also has entered into the competition of building affordable smartphones, and it has recently launched its Galaxy series for those who want to buy affordable smartphones.
Features
Samsung Galaxy M20 is part of galaxy M series which comes with 16cm (6.3″) Full HD+ Infinity V Display with 2340×1080 crystal clear resolution (409 PPI).
It also has 13MP+5MP ultra-wide dual camera along with 8MP f2.0 front camera which is sufficient enough to take good selfies of yours.
Samsung galaxy M20 offers a full battery of 5000mAh that too with 3x faster charging.
Samsung galaxy M20 comes with two variant of 32GB and 64GB which will cost you Rs 9999 and Rs 12499 respectively.
In the budget of Rs 10000, you can easily opt for an option which has 32GB of internal storage and 3GB of RAM.
It has a powerful 1.8GHz Exynos 7904 octa-core processor, and it comes with Android Oreo version.
It has Dolby ATMOS 360 surround sound which will give you the feeling of mini theatre.
You may wanna read about Best Battery Backup Mobile Phones Under 8000 Rs
---
3. Xiaomi Redmi 6 Pro – Best Mobile Under 10,000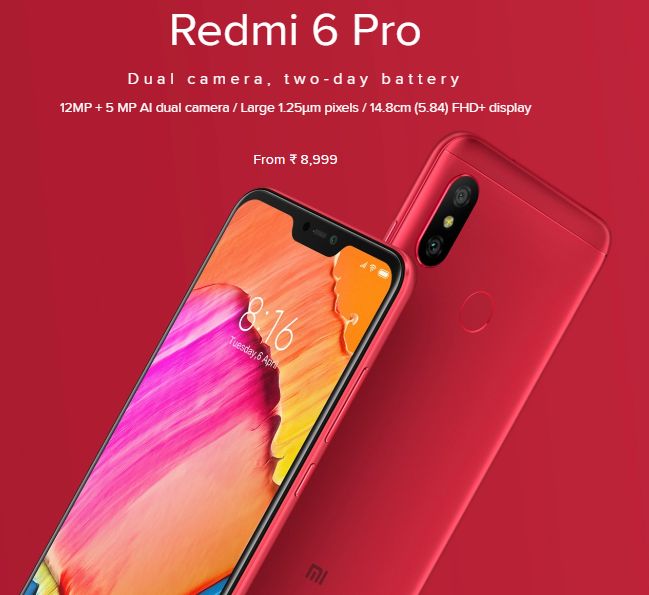 Xiaomi Redmi 6 Pro is that smartphone which is ultimately the king of low price in this list of top 6 mobile under 10000. You can get it for the lowest rate of Rs 8500 which is relatively a lot cheaper.
Features
Specs wise it has Octa Core, 2 GHz Snapdragon 625 processor along with 3GB of RAM.
You will also get a wide 5.84 inches (14.83 cm) of the display with 1080×2280 resolution.
Camera wise it has 12MP + 5MP Dual Primary Cameras with LED Flash and 5MP front camera.
The battery of 4000 mAh lasts far longer than anyone's expectations, and you won't need to carry the charger with you every time.
It supports VoLTE technology also offers a fingerprint sensor.
Other than not so good front camera the phone is overall good for those people who are not expecting that much from a smartphone.
---
4. Realme U1 – Best Camera Phone Under 10000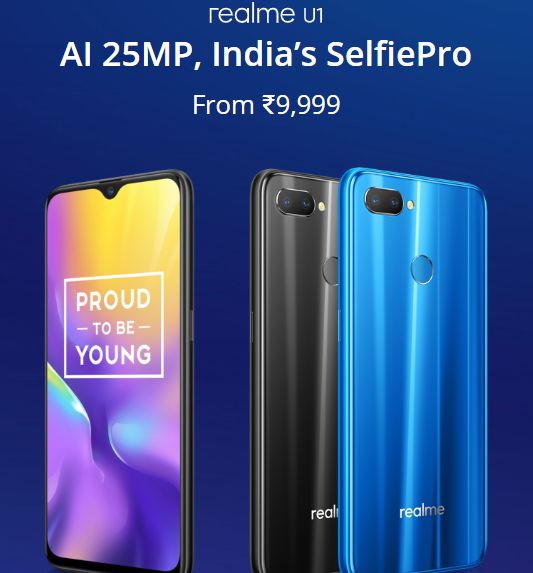 Realme U1 is the best smartphone for those people who are buying their phone for the first time.
Features
It comes with the 13MP+2MP dual rear camera also a stunning 25 MP front camera.
It has a display of 6.3-inch FHD+ multi-touch capacitive touchscreen with 2340 x 1080 pixels resolution.
Memory wise you will get 3GB of RAM along with 32GB internal storage which can be expandable upto 256 GB.
It comes with android 8.1 Oreo operating system with 2.1GHz MediaTek Helio P70 octa-core processor.
The 3500mAh lithium-ion battery will help you to keep your phone charge for a longer time.
It is one of those good smartphones under 10000 in India which are loved by every Indian since they cost effective.
---
5. Honor 9N 64GB – Best Quality Smartphone Under 10000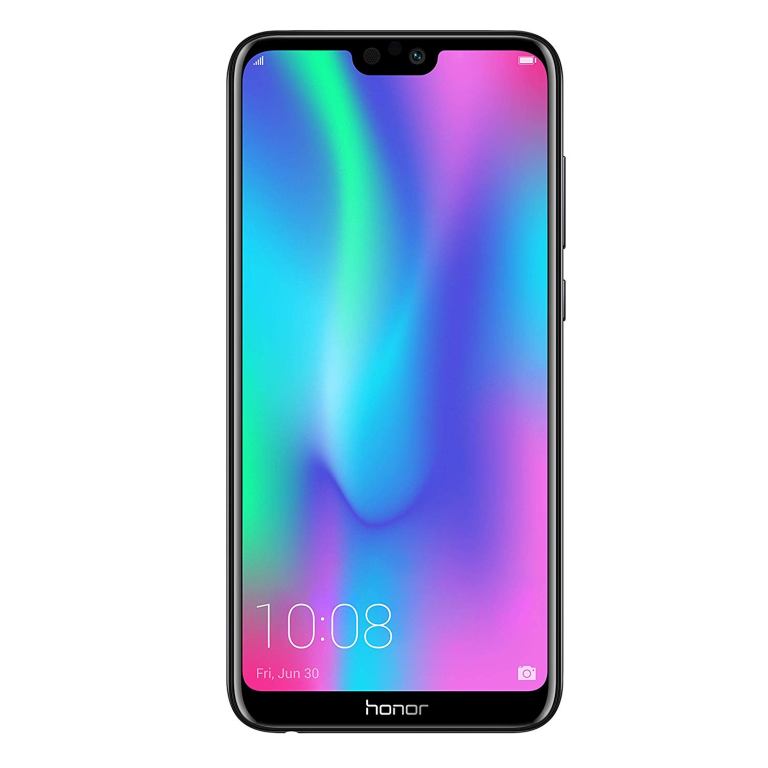 If there's one company which has managed to sell the most number of smartphones that too with a short period then it's Honor.
Features
This Honor 9N 64GB comes with a great Android v8 Oreo operating system with 2.36GHz plus 1.7GHz Kirin 659 octa-core processor which will keep your phone smooth.
The 3000 mAh power battery is enough to do the multitasking.
It features 13MP+2MP dual camera and 16MP front camera which is the reason why so many people are buying this super budgeted smartphone.
It offers a full 5.84-inch of a multi-touch capacitive touchscreen with 2280 x 1080 pixels resolution.
4GB of RAM and 64GB of internal storage can be good enough for those guys who are into gaming.
---
6. Honor 9 Lite 64GB – Fast and Smooth

Another Best android phone under 10000 is honor 9 lite 64 GB. Honor is that company which has made a cheap smartphone in India more accessible.
Features
This mobile has 13MP+2MP dual rear camera with AF/PDAF, full aperture mode, portrait mode plus a 13MP+2MP dual front camera also.
You will also get a 5.65-inch FHD+ multi-touch capacitive touchscreen in it.
Power wise it has 2.36GHz + 1.7GHz Huawei Kirin 659 octa-core processor along with 4GB of RAM and 64GB internal memory which is expandable upto 128GB.
Because of the 3000mAH lithium-polymer battery, you won't need to worry about its charging. Other than this you will get a full one-year warranty for the device.
---
Final Words-
So these some of the best smartphones under 10000. Nowadays smartphones are becoming more advanced, and this list is limited to this time right now, but we'll be updating it with further new phones. If you have any doubts or questions, then leave us a comment below.